Leadership Training | Leaders Not Managers - Managers Are An Unaffordable Luxury
Public Course Face to Face Multi-Session
Leadership Training | Leaders Not Managers - Managers Are An Unaffordable Luxury
Leadership Training For Managers Course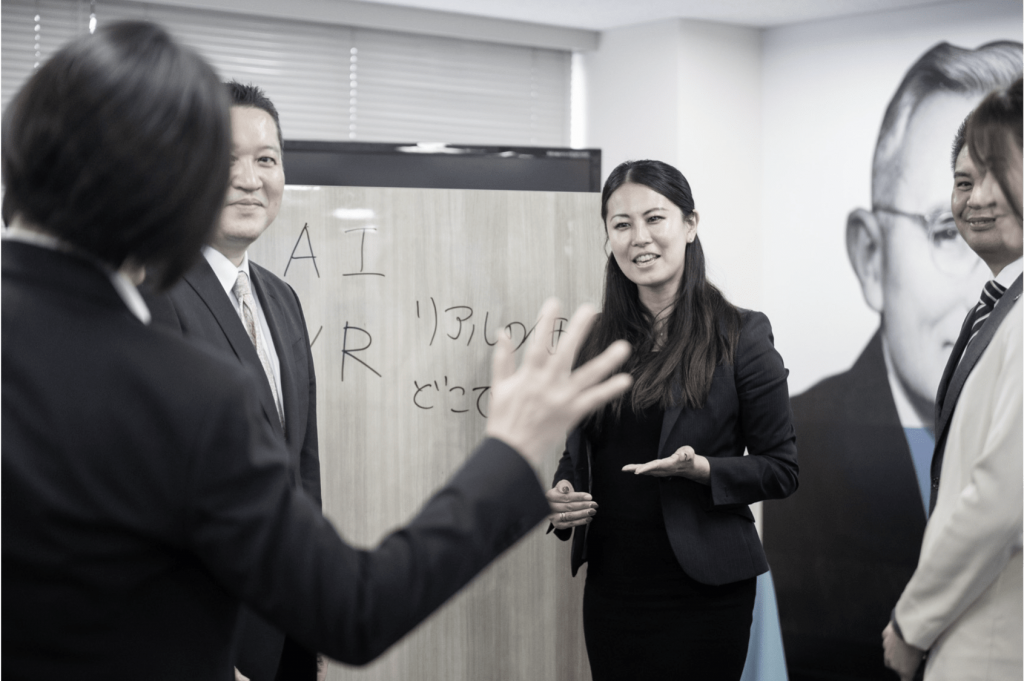 In the current business environment, it is becoming difficult for managers who only manage to lead an organization. This course aims to provide the skills required in a true leader to maximize leadership performance. Discover the 5 Drivers of Leadership Success and master an 8-Step Planning process that enables you to define and align performance goals. Learn to recognize the potential in others and effective coaching techniques to help them realize their goals. Explore processes for driving innovation and delegating to match talent to task.
Course Details
3-days (7 hours per day)
7-weeks (3.5 hours per session)
Day 1
Week 1
Session 1:
Developing leadership (Personal)

• Understand the leadership and management "drivers of success"
• Focus on your experience of leadership and create your leadership values
• Create a vision of personal leadership

Achieve organisational results

• Overcome the challenges to successfully fulfilling organisational/personal goals
• Deepen understanding of time management
• Identify the motivation level of your subordinates
• Understand the "inner view" method
Week 2
Session 2:
Innovation process

• Be able to flexibly change your management style according to various situations
• Create an environment that facilitates your team to provide innovative ideas
• Understand the innovation process for resolving issues and making improvements

Planning process

• Present your vision clearly, in a specific, easy-to-understand manner
• Clarify the steps to implement your vision
• Implement a specific target to actualise your vision through communication
Week 3
Session 3:
Performance evaluation

• Understanding what success looks like
• Write down business achievement estimations
• Clarify key skills, knowledge, and competency required in work performance
• Integrate business targets with daily activities and measurable results

Evaluation system and coaching

• Implement a performance review that others would "RAVE" about
• Explain the self-growth cycle and how it relates to growth
• Implement the steps of coaching process and improve the business results of others
Day 2
Week 4
Session 4:
Analysing issues and decision making

• Learn the three ways of decision-making to see into the key issues
• Use a method that resolves difficult issues
• Be able to implement the "principles to overcome stress" in decision-making and resolving issues

Discover potential capabilities of subordinates

• Check the workplace environment and identify the motivation levels of current members
• Specify factors that raise motivation and execute
• Use the principle of strengthening relationships and build an effective relationship
• Create a positive environment
Week 5
Session 5:
Delegation process

• Delegate work and accountability to develop team members
• Plan and prepare a meeting to "sell" the delegation
• Show a performance evaluation standard to clarify follow-up and accountability
• Understand the cycle of delegation

Addressing mistakes

• Use the relationship approach to effectively address mistakes
• Accurately identify issues and situations, manage personnel or team competency, and appropriately manage human resources
Week 6
Session 6:
Communication that leads others

• Create feedback opportunities to energize interactive communication
• Enhance skills of effective questioning and listening to strengthen relationships with subordinates
• Think of types and impact of communication

More effective meetings

• Formulate leadership principles to raise awareness of meeting attendees
• Find ways to get cooperation and positive results in meetings
• Understand the guidelines of running meetings before, during, and after the meeting


Day 3
Week 7
Session 7:
Presentation of results

• Use the innovation process to sell changes to your organization
• Show competency to actualise your ideas to an implementation plan

Commit to continuous growth

• Evaluate personal results of this training
• Present evidence of your achievements through this course
• Set a measurable goal for future leadership development
Training Objectives
Know how our experiences, principles, and values form our leadership style, and the impact of that style on the organization's people, environment and culture
Respect people's potential capabilities, and build a relationship of trust and respect
Understand the process and method of innovation, planning, definition of business targets, effective use of time, delegation, analyzing issues, decision making, etc.
Learn to lead through effective Q&A and attentive listening: Lead one-on-one, small groups, and conflict-resolving meetings
Appropriately evaluate performance of expected results, create visions, plan effectively, and learn to empower subordinates
How it will help you
Leaders who demonstrate certain principles create an environment where employees are motivated, not forced, to bring their best to work. Certain principles strengthen teamwork and trust, leading to a more cohesive, creative and constructive workforce. You'll gain the skills to motivate teams, maximize your own performance, become a stronger leader, and add more value to the organization. Become a champion leader who strategically aligns organizational objectives with individual development goals so that both roads lead to breakthrough performance.
Suitable for
Managers who want to step up and become leaders or company executives who want to be more effective.
Session Details: 8 Step "Performance Change Pathway"
Step 1: Pre-Work (3 videos, 3 podcasts, 3 Thought Leadership Articles)
Step 2: Performance Coaching For Managers Workshop (optional - 60 minutes – Managers of participants are re-skilled to drive follow-up and results)
Step 3: Kick-off Session (1 hour online), Pre-training survey, Accountability partner assignment
Step 4: Participate in the Main Program (3 or 7 Sessions)
Step 5: 28-week self-paced learning program starts (Weekly video and audio content sent for 28 weeks)
Step 6: Deep Learning 1 (2 hours online session 30 days after main program ends)
Step 7: Deep Learning 2 (2 hours online session 90 days after main program ends)
Step 8: Graduate-only event (2 hours online session every month)
Frequently Asked Questions for Leadership Training For Managers
Please find our frequently asked questions and answers for this course.
Frequently Asked Questions
Please view our Frequently Asked Questions and Answers about our training.