Winning With Relationship Selling
Public Course Face to Face Multi-Session
Public Course LIVE On Line Multi-Session
Winning With Relationship Selling
Win your client's trust with a relationship-based sales approach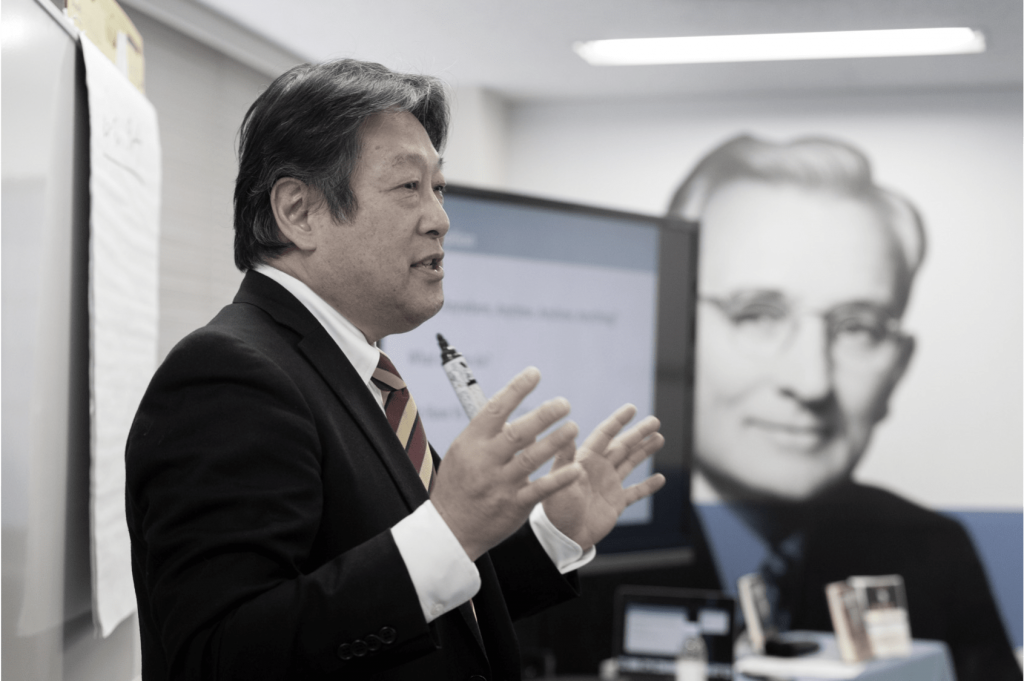 The transactional, single sale model is no longer as relevant in modern business. Today, Japanese clients are much better informed and much more demanding than ever. They want a reliable partner who will help them grow their business and help them vanquish their rivals. They are looking for long-term, trust-based relationships to further develop their businesses.
Course Details
Learn how to establish trust and credibility, using Dale Carnegie's principles, techniques and methods, to better understand client needs and to collaborate with customers, by presenting evidence-based solutions. In addition, effectively communicate value which really resonates with buyers' interests. Discover how to professionally handle client objections such as "your price is too high". Secure the buyer's commitment to make the purchase today and critically, to make it with you and not your competition. (3.5 hours x 8 sessions or 8 hours x 3 sessions)
Training Objectives
Create and demonstrate sales strategies that facilitate the buying process through relationship-oriented techniques
Use methods to establish a connection with customers to gain access and establish trust
Construct solutions in collaboration with customers while offering insights and establishing value
Apply the Dale Carnegie Sales Model to eliminate objections and minimize the need for negotiation
Employ proven techniques to maintain customer relationships and encourage repeat business
How it will help you
Practical, real life role plays based around your product or service will boost your confidence in preparation for those make or break client meetings. In our public programs, you will gather insights and ideas from a myriad of other industries, as you mix with salespeople from many other companies.
Suitable for
All sales professionals (including sales managers)
Frequently Asked Questions
Please view our Frequently Asked Questions and Answers about our training.