About Dale Carnegie Training
About Dale Carnegie Training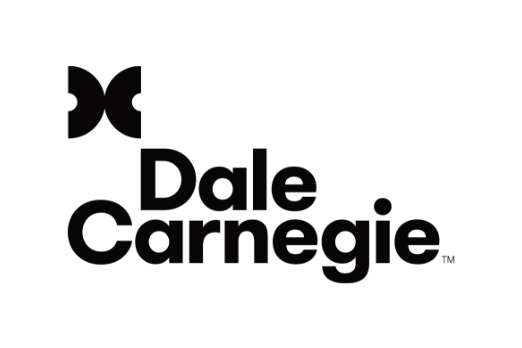 Dale Carnegie Training was founded in 1912 and has been providing training services to individuals and corporations for more than 100 years.
We can help you improve your performance by developing your skills in human relations, communication, leadership, stress management, and presentation.
Transformation Formula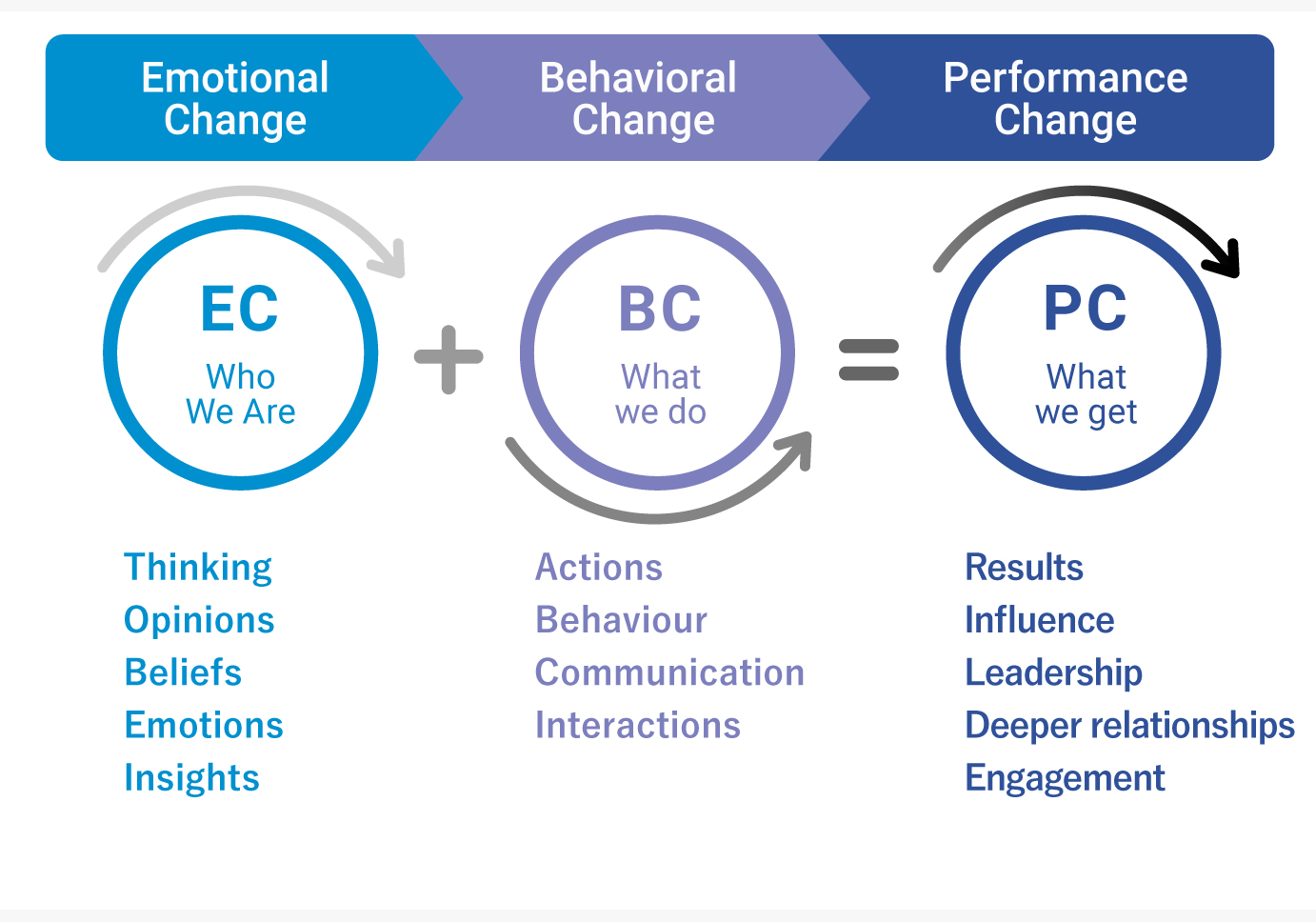 We all know that changing a habit or behavior creates a performance change. What makes us different is coaching at the emotional level to make the performance change sustainable. Through a WOW delivery (WOW: a transformational experience that makes people feel inspired to take action) our training positively impacts people's emotions and encourages them to become more intentional about changing their behaviour, leading to drastic performance improvement and transformation.
We can give a lecture and create a sense of obligation for people to change their behavior, but the change will only be temporary and will not last. Dale Carnegie's trainers do not ask participants to simply change their actions, but rather use enthusiastic and professional teaching methods to stimulate their emotions to continuously change their thinking and behavior.
The Cycle of Performance Change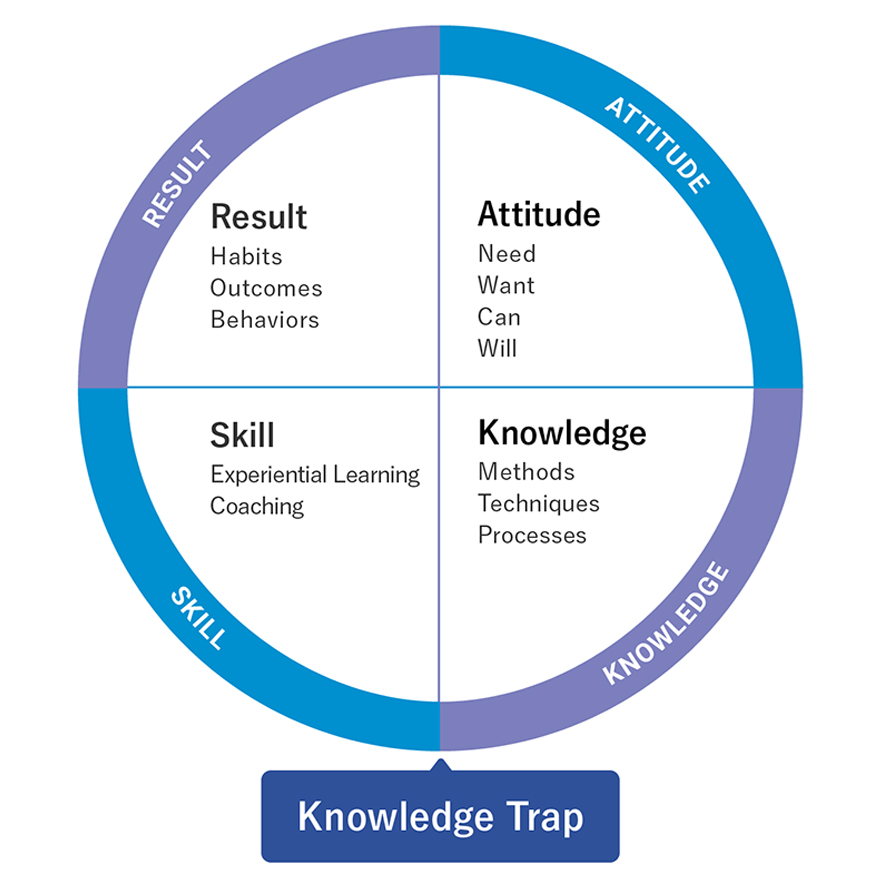 Begin with what "Result" we as individuals want to achieve, or for organizations, to identify the ideal worker. From there we identify our "Attitude" – what we "need", "want to do" and "want to be able to do" – to become motivated to gain "Knowledge." At this point we may realize that although we know something, we do not know how to do it correctly. To avoid falling into this "Knowledge Trap", we repeatedly practice what we have learned and turn it into a "Skill". Finally, this leads to achieving our "Result".
Expanding your Comfort Zone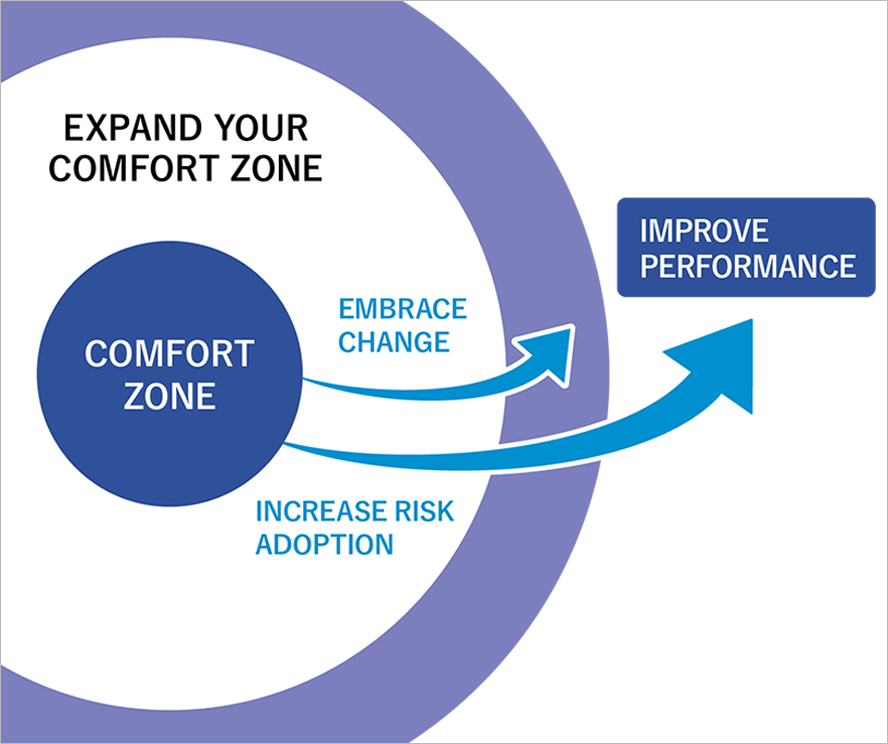 "Breakthroughs" and "expanding your comfort zone" are the two common words used throughout our sessions. In order to develop new skills and achieve our goal and vision, we need to have the mindset and attitude to step out and challenge ourselves to do what we have never done before. The trainer (instructor) encourages and prompts the student to take the first step. Participants will also encourage each other to experience breakthroughs together.
What you will gain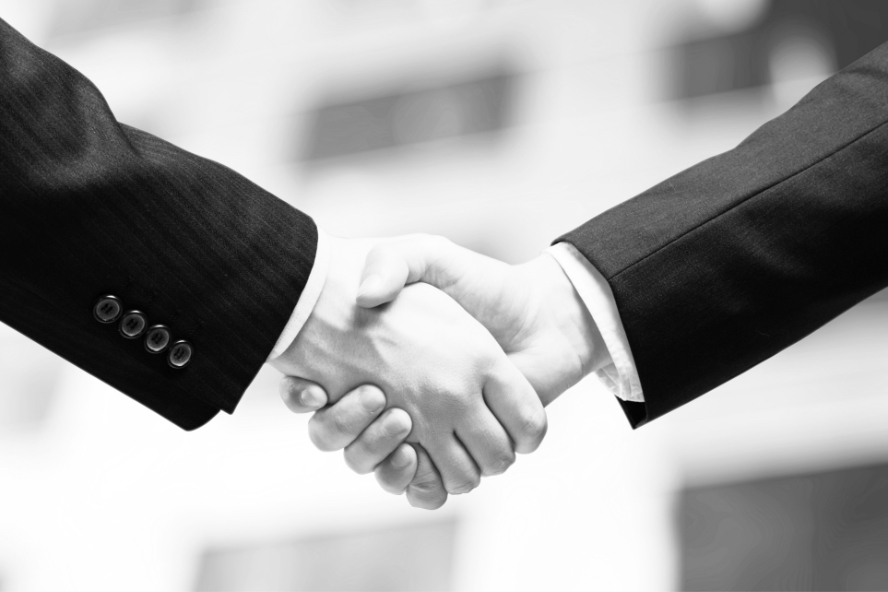 Graduates who have completed the course feel that they have gained much more than just public speaking, presentation and human relationship skills. For example, they gain more confidence and courage, a positive attitude and mindset to take on any challenge, and the strength to survive in a tough society by setting a vision and enthusiastically working to achieve it.